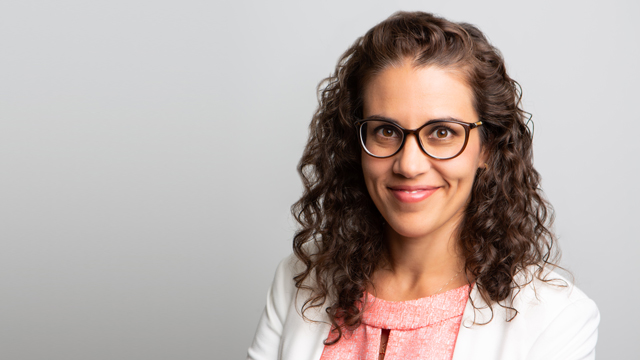 Digital Evidence Lawyer

, Toronto
Tatiana Lazdins is a lawyer specializing in digital evidence strategy. She helps clients in the public and private sectors identify, preserve and leverage electronic data in labour arbitrations, human rights, occupational health and safety, and civil actions.
Tatiana assists clients with:
planning cost-effective strategies for management and delivery of big data in labour and employment matters;
identifying and preserving sources of digital evidence including smart devices, social media, and collaboration data;
using state of the art technology and methods for documentary discovery; and,
establishing information governance practices that manage liability from storage and use of digital information.
Tatiana received her Juris Doctor from the University of Toronto, and her Bachelor of Science in electrical engineering (First Class Honours) from Queen's University. She provides a technically savvy yet relatable approach to navigating the risks and requirements related to electronic data.
Memberships & Affiliations
Canadian Bar Association – Member
Digital Evidence and EDiscovery Implementation Committee – Member
Ontario Bar Association – Member (Labour & Employment Law)
Professional Engineers Ontario – Member
Sedona Canada Working Group – Member
Women in EDiscovery Toronto Chapter – Member
Select Publications & Presentations
"Ten Tips For Drafting High Data e-Discovery Plans" Keeping Tabs: The Advocates' Society Mentoring Guide (Spring 2023 Edition)
"Module 2: Process, Privilege and Production in eDiscovery" The Osgoode Certificate in eDiscovery, Information Governance and Privacy (February 8, 2023)
Moderator, "Legal and Regulatory Overview of Law Governing Data Breach Responses" Ontario Digital Evidence and eDiscovery Institute 2022: Digital Evidence Issues in Data Breaches (November 10, 2022)
"Checklist for Interview with Client IT Representative" and "Review Protocol Guidelines and Template (Version 1.0)" Electronic Evidence in Canada (October 2022 Edition)
"Dealing with Digital Evidence for Employment and Labour Lawyers" Ontario Bar Association Labour and Employment Law Program (October 29, 2021)
Education
University of Toronto, J.D.
Queen's University, B.Sc. (Hons.)