FTR Quarterly
FTR Quarterly – Issue 13
Date: July 18, 2019
In This Issue
Featured Articles
The Gig Economy: Opportunities and Risk
Originally popularized in the late 2000s, the use of the term "gig economy" has become more and more prevalent as task-based labour has become a greater part of the overall economy. While the idea of earning income from short-term tasks has been around for as long as labour has been commoditized, recent developments in technology and a growing desire among younger workers for flexibility has led to a rapid growth in the number of workers choosing to participate in the gig economy, rather than in full-time permanent employment.
The gig economy encompasses a wide range of workers, from independent contractors to those who moonlight as delivery drivers for a few hours a week. Interestingly, the developing research indicates that the growth in the gig economy is driven by many millennials who chose to forego the traditional workforce. A recent study reported that self-employment in the United States will triple to 42 million workers by 2020, with millennials making up 42% of those who are self-employed.[1]
As with any change to the labour market, the rise of the gig economy has resulted in both litigation and regulatory change. Whether it's the recent Uber class action (see: Appellate Court Allows Appeal of Stay in Uber Driver Class Action) or the expert panel tasked by the federal government with studying the "changing nature of work (see: Federal Government to Study Further Changes to Canada Labour Code) courts and legislators are grappling with how to apply traditional labour and employment concepts to the gig economy.
For employers, the gig economy provides obvious opportunities in terms of increased nimbleness to respond to changes in demand, as well as flexibility in managing their workforce. However, the gig economy is not without risk from an employment law perspective. Two of the primary areas where employers need to tread carefully when it comes to the gig economy are worker misclassification and employment standards compliance.
Misclassification of the relationship between an employer and a worker is an ever-present risk in the gig economy. Many employers believe that characterizing a relationship as that of company-independent contractor (rather than employee-employer) should be preferred for workers who may provide services only for a short time. This approach can have many advantages, but it also carries significant risk that a worker, who the employer may have believed was an independent contractor, will later be found to be an employee, either by a court, administrative decision maker, or the Canada Revenue Agency. A finding that a worker was actually an employee can lead to significant liability, including, but not limited to, common law reasonable notice of termination, overtime pay and CPP/EI deductions. Accordingly, care must be taken when classifying relationships with workers as that of independent contractor.
Courts and tribunals have historically developed and applied a series of tests to differentiate employees from independent contractors. As explained by the Supreme Court of Canada in its 2001 decision 671122 Ontario Ltd. v. Sagaz Industries Canada Inc., there is no one conclusive test which can be universally applied to determine whether a person is an employee or an independent contractor, and a number of factors need to be considered. The central question is whether the person who has been engaged to perform the services is performing them as a person in business on their own account. The following non-exhaustive list of factors should considered in making this determination:
control of the work- the level of control the employer has over the worker's activities;
ownership of tools and equipment – whether the worker provides his or her own equipment;
opportunity for profit; and
risk of loss.
Though not specifically cited in Sagaz, courts have more recently held that the intention of the parties is also a relevant factor, and should be the starting place in the employee versus independent contractor analysis. Despite this, while a working relationship may be structured on its face in a way that creates the appearance of an independent contractor relationship, the courts, other decision makers and relevant regulators (such as the Canada Revenue Agency) will look past the form of the relationship and examine its true substance. If the parties' statements as to how they intended to structure the relationship do not reflect the legal relationship that actually exists, then their stated intention will be disregarded. Accordingly, employers should take care to ensure that both the form and the substance of the relationship truly reflects that of a company-independent contractor.
One of the advantages of the gig economy is the link between the work being provided and the fee paid, as the amount paid is often on a flat fee basis rather than an hourly wage.
However, even in scenarios where an employer has erred on the side of caution and characterized a gig economy relationship as that of employee-employer, risks may arise from an employment standards compliance perspective. The risks are primarily with respect to minimum wage, hours of work and overtime protections, since these standards can cause the most unexpected liability. Employers may have little direct supervision of workers after the task is assigned and accordingly they run a real risk that the time workers spend on a task may result in an hourly wage that is below the relevant minimum wage, exceeds the maximum hours of work in a day or week, or triggers entitlement to pay at overtime rates.
The practical reality that the employer will often have no knowledge of the amount of time the worker is spending on a task will serve as little protection against a claim that employment standards protections were violated. Accordingly, it is imperative that employers who are jumping into the gig economy implement systems that track all hours worked in order to ensure compliance with all of the relevant statutory entitlements.
The gig economy provides unique opportunities for both employers and workers to structure their relationship in the flexible manner that both parties increasingly crave. However, employers must ensure that when engaging with the gig economy they implement sufficient protections to ensure that their new business model does not lead to unexpected employment-related liability down the road.
[1] Decoding millennials in the gig economy, May 1, 2018 (https://www2.deloitte.com/insights/us/en/focus/technology-and-the-future-of-work/millennials-in-the-gig-economy.html)
---
Featured Lawyer
Mark H. Mason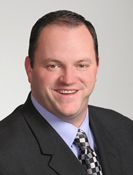 Mark is a partner in Hicks Morley's Toronto office. His practice focuses on arbitration advocacy and the entire spectrum of collective bargaining, including interest arbitrations and strike management. He is recognized as one of Ontario's leading counsel in the emergency services sector through his work with municipalities in managing their relationships with both firefighters and paramedics. Mark chairs the firm's Municipal industry practice group and keeps his clients up-to-date on existing and emerging sector trends, including workplace change management and amalgamations.
---
Featured Topic
Labour Relations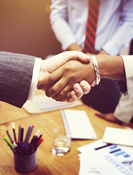 Hicks Morley continues to be a leader in the field of labour relations. We provide practical labour relations counsel, support and solutions across all industry sectors, which includes strategic advice and assistance to our clients on diverse matters such as union organizing drives and sales of business, strikes and labour board applications and restructuring. We have extensive experience with strategic collective bargaining in both the private and public sectors, as well as additional industry-specific expertise. We regularly advise on collective bargaining strategies, draft collective agreement proposals and act as back room advisors or spokespersons at the bargaining table – and we are your trusted advisors during strikes and lockouts.